Teens edition, 2013, Zonderkidz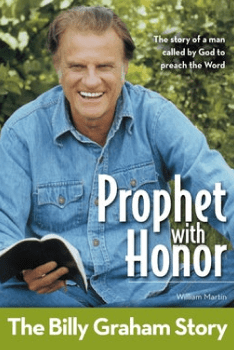 Recent Research and Publications
Religion And Public Policy
"Shepherds vs. Flocks--Ministers and Negro Militancy," The Atlantic (December 1967), pp. 53-59. An account of tensions between and within congregations and their clergy in Rochester, New York, in response to the controversial and confrontational tactics used by a Saul-Alinsky-inspired organization named F.I.G.H.T. (Freedom, Integration, God, Honor, Today). This article, which The Atlantic published without changing a word, set my career on a quite different path than I had ever contemplated—writing for an audience larger than that of most scholarly journals or, as I have described it, "Sociologically informed non-fiction for the literate lay public." It also played a significant role in my being invited to join the sociology department at Rice. "The God-Hucksters of Radio," The Atlantic (June 1970), pp. 51-56. This article about radio preachers was the first of more than twenty articles I wrote about religious broadcasters over the next fifty years and led eventually to my writing extensively about Billy Graham and the political movement known as the Religious Right. "This Man Says He's the Divine Sweetheart of the Universe," Esquire (June 1974), pp. 76-78, 140-144. A profile of Frederick J. Eikerenkoetter II, "better known as Reverend Ike."
"The Plain Truth About the Armstrongs and the World Tomorrow," Harper's (July 1973), pp. 74-76, 80-82. A study of Herbert W. and Garner Ted Armstrong and the Worldwide Church of God.
"Father, Son, and Mammon," The Atlantic (March 1980), pp. 58-65. A follow-up account of dissension and turmoil within the Armstrong/WWCOG empire.
"Waiting for the End," The Atlantic (Cover story, June 1982), pp. 31-37. An account of theological teachings and speculations related to the Second Coming of Jesus and underlying the phenomenally popular "Left Behind" books and movies and myriad similar media. "
Prime Minister
," Texas Monthly, August 2005. A profile of Joel Osteen, Pastor of Houston's Lakewood Church.
"
American Idol
," Profile of Bishop T. D. Jakes, Texas Monthly, August 2006, pp. 122-125, 207- 214,
"
The Christian Right and American Foreign Policy
," Foreign Policy, Spring 1999, pp. 66-80.
"
Three Paths to Eden: Christian, Jewish, and Islamic Fundamentalisms
.," http://bakerinstitute.org/Pubs/rp_2006_003.pdf.
"
Secular State, Religious People—The American Model.
" Baker Institute, April 2006.
"
Head of the Class
," Texas Monthly, August 2010. (Harmony Charter Schools, operated by Turkish Muslims influenced by Fethullah Gülen.
"
The Power and Glory of Billy Graham
," Texas Monthly (March 1978), pp. 96-101, 151-162. This piece, a Texas Monthly cover story, was the first article I wrote about Billy Graham. It led to his inviting me to write what has turned out to be my most significant book, A Prophet with Honor: The Billy Graham Story. It also led to more than twenty other articles about Mr. Graham and his ministry for books, magazines, and newspapers, dozens of speeches, and more than a hundred interviews about him for television, radio, and print media.
CHURCH REVIEWS:
From 1979 to 2008, I wrote a series of "church reviews," most appearing in Texas Monthly as a column called "Faith Bases," but some in Houston City magazine. In September 1979, "60 Minutes" devoted a segment to these reviews, featuring my visits to churches in Dallas, San Antonio, and Austin. Many of these can be accessed by searching for
William Martin/Texas Monthly.
A complete listing can be found in my
CV
. I plan to gather them into a downloadable Ebook.
DRUG POLICY "
Texas High Ways
," Texas Monthly. October 2009. "Why the unlikeliest of states—ours—should legalize marijuana,"
"
The Policy and Politics of Drug Sentencing
," Texas Monthly, May 5, 2013.
"
War Without End
," Texas Monthly, May 2014. Use of cannabis by veterans suffering from PTSD.
"
The Damage Done
," Texas Monthly, April 2007. The rationale for syringe exchange programs.
POPULAR CULTURE
"Looking Beyond the Lite," Self, December 1997, pp. 152-155.
"Embracing the Lite" in Arvind Sharma, editor, Religion in a Secular City: Essays in Honor of Harvey Cox. Trinity Press International, 2001.
"The Agony of Victory," or "
The Fastest Nice Christian Boy in the World
," Texas Monthly (August 1984), pp. 114-116, 186-190. A profile of Bobby Morrow, star of the 1956 Olympics in Melbourne and Sports Illustrated's first "Sportsman of the Year" (1957)
"
What's Red, White, and Blue . . . and Orange All Over?
" Texas Monthly (October 1977), pp. 120-123, 224-225. An account of The Orange Show, environmental folk art, Houston.
"Tom T. Hall," in Bill C. Malone and Judith McCulloh, Stars of Country Music: From Uncle Dave Macon to Johnny Rodriguez. Urbana, Illinois: University of Illinois Press, 1975, pp. 357-376.
"Preparing the Fatted Calf," Texas Monthly (February 1975), pp. 63-69, 105-106. An account of the Houston Livestock Show and Rodeo.
"Game Time in Cloud-Cuckoo-Land," Harper's (December 1974), pp. 88-95. A study of birdwatching.
"
Semi-Tuft,
" Texas Monthly (April 1974), pp. 64-69. An account of birdwatching.
"
Growing Old at Willie Nelson's Picnic
," Texas Monthly (October 1974), pp. 94-98, 116-124
"Friday Night in the Coliseum," The Atlantic (March 1972), pp. 83-87. A study of professional wrestling.
"Welcome to the Lee Harvey Oswald Memorial Library and Research Institute, Marguerite C. Oswald, Director," Esquire (January 1973), pp. 142-143, 160.
"The Night I Nearly Killed an Urban Cowboy," Esquire (July 3-9, 1979), pp. 82, 85-86.
"At the Corner of Glory Avenue and Hallelujah Street," Harper's (January 1972), pp. 95-99. A study of southern white gospel music.
"Houston on $2,500 a Night," Esquire (January 1972), pp. 120-123
OTHER
Gifts from My Father
, Texas Monthly (October 1978) pp. 176-180.
TRAVEL
"The Making of a Gnarly Dude," Houston Metropolitan Magazine, (September 1992), pp. 21-24. Biking in Crested Butte, CO.
"The Renaissance of the Ritz," (Hotel Ritz, Madrid), with Patricia Martin, Ultra (November 1987), pp. 24-30.
"When in Rome," (Hostaria del Orso, Rome), with Patricia Martin, Ultra (June 1987), p. 10.
"Pretty in Pink," (Hotel Bel Air, Beverly Hills) with Patricia Martin, Ultra (February 1987), pp. 60-63.
"Destination Villa d'Este," with Patricia Martin, Ultra (May 1986), pp. 30-36.
Reflections on Tragedy

- Remarks at a gathering of the Rice University Community, September 15, 2001.

Devine Memories

. Recollections given at the 50th reunion of the Devine, Texas, High School Class of 1954. September 2004.